About our indicator
Besafe strong, super strong and Genuine signal Indicator can help you to spot the momentum stocks for day trading. Besafe Pro built by 9 custom strategies. 9 strategy confirmation for one signal and used many fake filters for Genuine signals to get a high success ratio. Besafe Pro technical analysis charting indicator is the best technical tool specifically coded to compute market trends.
MT4 software
Indicator / Scanner / EA with MT4 push notifications and Telegram updates.
80% Accuracy
Get 80% accuracy with our Strong signal / Super strong signal / Genuine signal in all segments
All segments
Index, Stocks, Futures, Options, MCX, Forex
Account opening offers Lifetime Free!
Open account with any of our partner brokers to avail all premimum benefits for lifetime*, one time fees ₹2999 only. Account should be open with our partner link.
For Alice blue Free trade store products, have to open account with Alice blue*
Best Technology Brokers
Open Account Zebu
Open Account Alice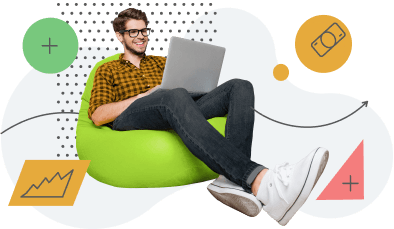 Best support
After completing the payment, Your order will be processed within 5 minutes to 2 hours. Phone and scheduled remote support is available for paid users only.
Whatsapp support: +91 90808 41681
Email: [email protected]
Know More
Resources
Besafe Pro | Besafe Turbo
V-Shape Recovery Strategies
Choose Your Plan
Trending
1 Month
3 Strategies
Indicator +MT4 data
₹

1350
All segments
Indicator / Scanner / EA
One Click API trading
Telegram signals
MT4 data feed
Fully Automated Trading
TOP SELLING
3 Month
3 Strategies
Indicator +MT4 data
₹

3499
All segments
Indicator / Scanner / EA
One Click API trading
Telegram signals
MT4 data feed
Fully Automated Trading
MOST POPULAR
LIFE TIME
Account Open must*
₹

2999
All segments
Indicator / Scanner / EA
One Click API trading
Telegram signals
MT4 data feed
30 days Free MT4 data
Fully Automated Trading

Warning: include(testi.php): failed to open stream: No such file or directory in /var/www/vhosts/xtremealgo.com/httpdocs/besafe-turbo/index.php on line 453

Warning: include(testi.php): failed to open stream: No such file or directory in /var/www/vhosts/xtremealgo.com/httpdocs/besafe-turbo/index.php on line 453

Warning: include(): Failed opening 'testi.php' for inclusion (include_path='.:/opt/plesk/php/7.4/share/pear') in /var/www/vhosts/xtremealgo.com/httpdocs/besafe-turbo/index.php on line 453